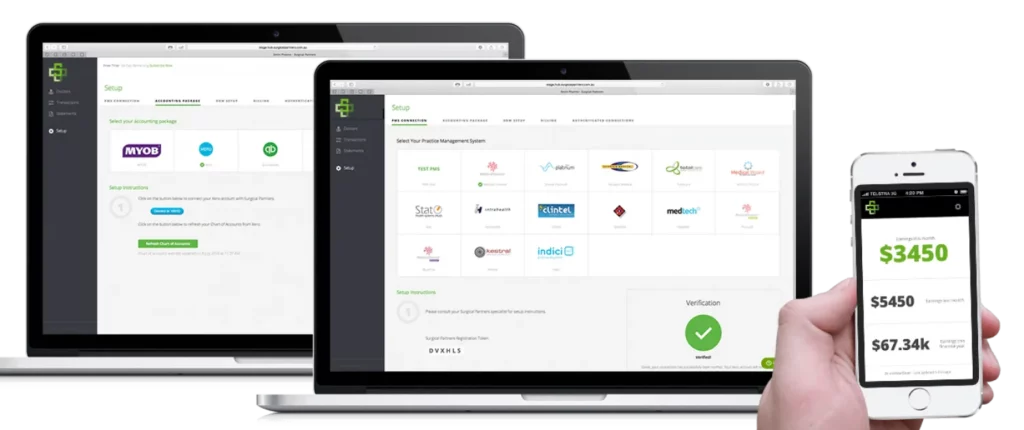 Zedmed is excited to announce yet another strategic partnership this time with Surgical Partners. The announcement comes just 2 weeks after announcing a partnership with HealthShare for its integrated medical directory.
This integration with Surgical Partners means that Zedmed customers can now seamlessly connect with accounting packages including Xero and MYOB. This will assist practices and doctors with a range of financial administration activities from debtor management to banking and payroll. There is also a Surgical Partners app that will allow specialists and doctors to check their share of billings in real time.
Surgical Partners Director Marcus Wilson said in a statement "We are proud and excited to launch the Zedmed integration with Surgical Partners. Both teams have worked hard to bring this innovation to Zedmed customers, who can now benefit from service fee automation, accounting integration and downstream flow of funds innovation. It could not come at a more useful time for the medical profession."
Zedmed General Manager Adrian Bordignon, added "we understand the importance of integrating with third parties and this has become a major focus for the business moving forward. We see Surgical Partners as a key player in the Healthcare space considering the new challenges with payroll tax and practitioners' remuneration."
The new integration is already available in Zedmed and existing customers can easily enable it by registering with Surgical Partners who will make the necessary configurations in Zedmed.
Resources:
Zedmed knowledge base: https://help.zedmed.com.au/help/zedmed-surgical-partners-integration
Surgical Partners: https://surgicalpartners.com.au/